Symposium on the occasion of the 80th birthday 
of Ernst Ludwig Winnacker
09.09.2021 – 10.09.2021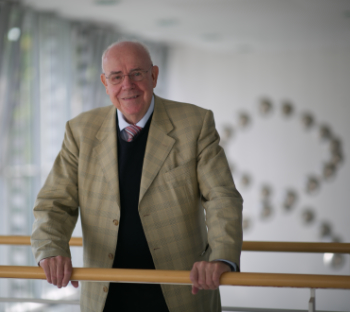 On the occasion of the 80th birthday of Ernst Ludwig Winnacker, the founding director of the Gene Center, a scientific symposium will be held on September 9-10, 2021.
Confirmed speakers: Emmanuelle Charpentier, Patrick Cramer, Horst Domdey, Michael Hallek, Ulrich Hartl, Johanna Klughammer, Christiane Nüsslein-Volhard, Fabiana Perocchi, Nina Henriette Uhlenhaut
The event is open only to invited guests and Gene Center members. Please contact Dr. Beate Hafner if you have any questions.