Highly Cited Researchers 2020
Veit Hornung is rated again among the most influential researchers
20.11.2020
Sixteen LMU scholars and scientists are among the most influential authors in their specific fields, as the publication of the list of highly cited researchers 2020 shows. This ranking lists those researchers in the fields of the Natural Sciences, Social Sciences and Medicine whose publications are most frequently cited worldwide.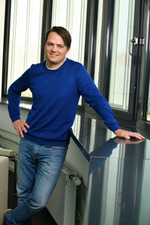 This latest analysis is based on citation data for publications in a total of 22 subject areas, and the cited authors are ranked according to the numbers of citations their own publications have received.
In the field Immunology, Professor Dr. Veit Hornung (Chair of Immunobiochemistry, LMU Gene Center) is rated among the most influential researchers, as already since 2014.
More about Veit Hornung's research