Hornung Lab - Innate Immunity
Innate Immunity
Inflammasome
Cytoplasmic Nucleic Acid Sensing
Genome Engineering
---
We are trying to understand what mechanisms are employed by the innate immune system to distinguish self from non-self or harmless from dangerous, respectively. Central to this complex task is a repertoire of pattern recognition receptors (PRRs) that have evolved to detect the presence of microorganisms. The ligands or targets of these PRRs are commonly referred to as microbe-associated molecular patterns (MAMPs). Read more...
The DNA Inflammasome in Human Myeloid Cells Is Initiated by a STING-Cell Death Program Upstream of NLRP3.
Gaidt MM, Ebert TS, Chauhan D, Ramshorn K, Pinci F, Zuber S, O'Duill F, Schmid-Burgk JL, Hoss F, Buhmann R, Wittmann G, Latz E, Subklewe M, Hornung V.
Cell. 2017 Nov 16;171(5):1110-1124.e18. doi: 10.1016/j.cell.2017.09.039. Epub 2017 Oct 12. PubMed
Human Monocytes Engage an Alternative Inflammasome Pathway.
Gaidt MM, Ebert TS, Chauhan D, Schmidt T, Schmid-Burgk JL, Rapino F, Robertson AA, Cooper MA, Graf T, Hornung V.
Immunity. 2016 Apr 19;44(4):833-46. doi: 10.1016/j.immuni.2016.01.012. Epub 2016 Mar 29. PubMed
Cell intrinsic immunity spreads to bystander cells via the intercellular transfer of cGAMP.
Ablasser A, Schmid-Burgk JL, Hemmerling I, Horvath GL, Schmidt T, Latz E, Hornung V.
Nature. 2013 Nov 28;503(7477):530-4. doi: 10.1038/nature12640. Epub 2013 Sep 29. PubMed
cGAS produces a 2'-5'-linked cyclic dinucleotide second messenger that activates STING.
Ablasser A, Goldeck M, Cavlar T, Deimling T, Witte G, Röhl I, Hopfner KP, Ludwig J, Hornung V.
Nature. 2013 Jun 20;498(7454):380-4. doi: 10.1038/nature12306. Epub 2013 May 30. PubMed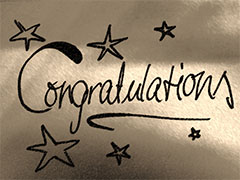 Österreichischer Staatspreis für die besten Diplom- und Masterabschlüsse 2019
Congratulatiosn to the Prizewinner Julia Kamper!