You are a successful postdoctoral researcher working with single particle cryo-EM?
And are you looking for the ideal place to start your independent group?
Consider the Gene Center Munich!
What we have to offer: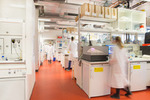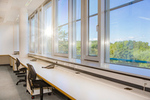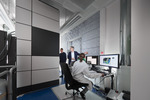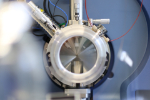 Equipped lab space reserved for your biochemical and molecular biology work
Ample cryo-EM capacity for you for screening, high-end data collection and data processing in a fully functional facility (2 Titan Krios microscopes with DE detectors).
Key technologies (Mass Spec, NGS, super resolution light microscopy, FACS, biophysics, etc.) available at Gene Center
Friendly colleagues providing support and a highly collaborative, international scientific environment with flat hierarchies.
Embedded in the LMU Munich high-tech campus with large Life Science community and access to numerous state of the art facilities.
Established research networks on a variety of exciting topics
Exposure to highly qualified students of our 'Master of Biochemistry' curriculum and established graduate schools (IMPRS, QBM)
Munich and its surrounding which belongs to cities with highest quality of life
What we expect from you:
At the moment, you will have to bring your own funding such as DFG Emmy Noether or ERC Starting Grant
Your research topic is related to/complementing established research areas at the Gene Center (gene expression, nucleic acids, assembly, immunity, quality control etc.)
With preference we would support female scientists at equivalent qualification level.
Interested? Check out a post by Julian Stingele, who started his own independent research group at the Gene Center in 2017

Don't hesitate to contact Roland Beckmann or Karl-Peter Hopfner for further information.
_________________________________________________________
Please note that data transmission via the internet is essentially unsecured. There is a possibility that transmitted data can be read and perhaps even falsified by unauthorized persons.
Click here for the data protection information for applicants.