Marcia Ferraz arrives at the Gene Center
Sofja-Kovalevskaja Award winner has recently joined the Gene Center
25.02.2021
Marcia de Almeida Monteiro Melo Ferraz has recently joined the Gene Center as an independent group leader. Welcome!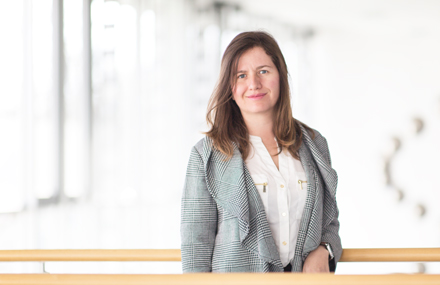 Marcia is a specialist in developmental cell biology. Her major aim is to enhance the efficacy of the crucial first step in artificial reproduction technologies – in-vitro fertilization. In September 2020, the Brazilian-born scientist received one of Germany's most valuable prizes for research - the Sofja Kovalevskaja Award. This prize is administered by the Alexander von Humboldt Foundation, and is among the most generously endowed awards for research excellence in Germany. Winners receive 1.65 million euros over a period of 5 years. Marcia uses the award to set up an independent research group at the Gene Center. Her host is Professor Eckhard Wolf, who holds the Chair of Molecular Animal Breeding and Biotechnology in the Faculty of Veterinary Medicine. Before joining the Gene Center, Marcia was postdoctoral researcher at the Smithsonian National Zoo and Conservation Biology Institute in Virginia, USA.
Marcia will give her introductory lecture on April 19, 2021 within the Gene Center Seminar Series.
LMU press release, September 2020